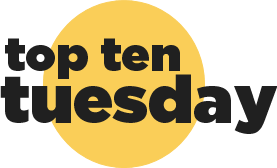 Top Ten Tuesday was created and is hosted by
The Broke And The Bookish
. This week's topic is
books on my summer TBR list
! Some are summer releases, some are fall releases and some are just books that have been out FOREVER that I haven't gotten around to reading yet!
In no particular order:
1.
Never Fade (The Darkest Minds #2) by Alexandra Bracken
- I'm a little devastated that I've yet to read this. HELLO! Biggest Bracken and
Darkest Minds
fangirl EVAR here. I don't actually have a copy yet (*sobs*) but I'm pretty sure I'll be getting my hands on one soon and I will DEVOUR it when I finally do!
2.
Crown of Midnight (Throne of Glass #2) by Sarah J. Maas
- LOVED
Throne of Glass
and totally did a happy dance in a movie theater when my awesome blogger friend
Shanyn
sent me a picture that she picked this up at BEA for me! Ready to get my Chaol on!
3.
This Is What Happy Looks Like by Jennifer E. Smith
- Just checked this baby out at the library yesterday.
The Statistical Probability of Love at First Sight
was amazing so I'm looking forward to finally reading this one!
4.
The Elite (The Selection #2) by Kiera Cass
- I just finished reading
The Selection
last night and HOLY MEATBALLS IT WAS SO GOOD. I'm so happy that
Shanyn
(she's sounding a bit like my own personal book fairy, huh?) sent me this one along with the first book because I need more Prince Maxon ASAP.
5.
Defiance by C.J. Redwine
- My book fairy also sent me this one and it looks SO good! I haven't heard too much about it but what I have heard has been nothing but praise. Excited to start it soon!
6.
Eleanor & Park by Rainbow Rowell
- I don't actually have this in my possession but it's on hold at the library for me. Ever since BEA started I've heard nonstop gushing about Rainbow Rowell so I'm dying to get my hands on one of her books!
7.
Vampire Academy by Richelle Mead
- Also on hold at the library for me. I'm ready to climb out from this boulder I've been living under and see what all of the hype is about!
8.
Eon by Alison Goodman
- I bought this book months ago and still haven't picked it up yet but I definitely plan on getting around to it this summer. Fantasy = win!
9.
Wild Cards by Simone Elkeles
- I always love a good contemp on a nice, sunny day so hopefully this one will be just as good as her others! (
Perfect Chemistry
... *dreamy sigh*)
10.
This Song Will Save Your Life by Leila Sales
- This is one is at the very top of my pile! I plan on cracking it open the moment that I finish up with library books because it sounds SO good! Books about music are always a hit (no .. errr..
almost
pun intended) with me!
Are any of these books on your summer TBR list? If not, what are some you planning on reading?